Porto - Juventus both teams will score, 2.05
It's hard to say which of the clubs in better shape. Porto welcomes match with 6 wins in a row which are with a couple of bad games Benfica come to a point behind. In those six wins were some easier opponents but also inconvenient Guimaraes who won at home 2: 0 and Sporting at home 2: 1. At home are especially convincing because in the last 20 games have no defeat. Today they will miss only reserve goalkeeper Costa so that major problems with the composition of domestic coach will have. The league champions Porto also played great at home. They played 1: 1 with Roma in qualifying but they are in the second leg at the Olimpico was even better 3: 0th Then in the group stage play with Copenhagen 1: 1, Brugge won 1: 0 and Leicester even 5: 0th
Juventus on this visit comes to make a positive result before the return. In a series from 7 wins in a row, the last 20 games with them 16, but it should also be noted that each of the stronger teams Juventus away concede. From Fiorentina have lost 2: 1, Torino won 3: 1, Genoa beat them 3: 1, Sevilla were beaten 3: 1, near Milan lost 1.0, Inter 2: 1 ... only two more teams that they are not at home failed to score a goal as Lazio there at the beginning of the second round where Juve won 1: 0 and the away match against Lyon in the Champions league identical results. In a match with Lyon hosts had the opportunity, first of all from the penalty laid down Lacazette missed, but it was Juventus with one less player scored. In Seville, everything pointed to the home win. They took the lead in the 9th minute the goal, but Pareja 31 and 36. Vazquez gets 2 yellow cards and Juventus to break reduces the penalty to reduce the deficit Bonucci came to victory in the 84th confirmed by Mandzukic in the 94th
Juventus has a deadly attack with Higuain, Mandzukic, dybal, Pjacom but also should be noted that Buffon already has years and certainly not at the peak of his career and sometimes knows kiksati. Also despite announcements guests to Barzagli and Chiellini returned to the team, it is possible that they are not 100% ready. How likely guests to reach the goal, the host will also need to work towards it and I think he was able to score.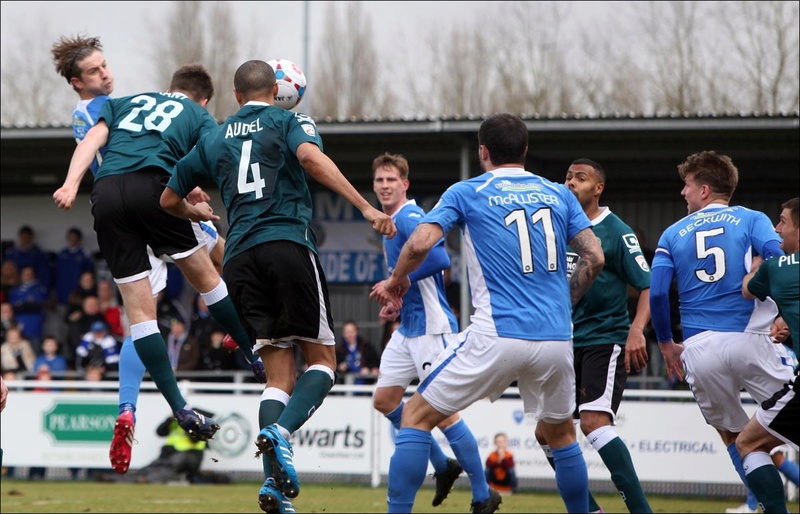 Eastleigh - Macclesfield
The meeting of two teams with different needs and motivations, the host of this match has nothing to fight, in the middle are quite in poor form in recent matches.
On the other hand Macclesfield is not so much to the city that leads the struggle for higher rankings, but in their favor and a lot better shape than the host. In addition Macclesfield play better on the road than when there is the pressure of the home crowd.
What speaks and their record:
At home:
8-1-7 with goal difference 23:16
AWAY:
7-4-4 with goal difference 21:15
While on the other side Eastleigh game almost equally at home and away:
At home:
6-4-6 with goal difference 21:20
while away game:
4: 8: 4 with goal difference 22:21
We talk here all guests will not lose this match, but it should prove in the field, considering that the last 4 mutual meetings defeated by Eastleigh.
Given that we have a lot of great earnings in the month, we can not afford this satisfaction that we can play and that we're after here winner2 @ 1.90, a more courageous can try to chase and surprise with clean deuce that pays 2.90.
Sevilla vs Leicester
In reality speaking, Seville is here much of a favorite. If one takes into account the score, Lester was disastrous in the league and will have a big fight to stay in the Premier League, on the other hand Sevilla is third in La Liga and provides excellent games. Of course everyone is still guided by the fact that Lester might all decided on the Champions League, but our guess is that they had a lot of dropped, they have lost the enthusiasm that it was adorned with last season, and that in this game have nothing to look.
Europa League
Fenerbahce vs Krasnodar
Here is just a matter of how Feneri interested in this championship, because in the past their encounter where Fener guests Krasnodar, did not show any interest, and for a long time did not even kicked in the opponents goal. The match they lost 1: 0 ...
Today Krasnodar welcome, and if they want to play, then guest today has nothing to do in this game, but it will show us today. Odds on the host is great, so maybe we should wait a bit to see if Fener has some ambition in this game or will it play these trails, and then try to win.
Also, Fener for four days we play a championship match, but the game against the bottom teams, so I should not have too much to be kept for that match.
Schalke vs PAOK
Schalke has done its part in the first match where they defeated the big 0: 3, but PAOK now has too serious challenge. Honestly this game we avoid, because Schalke needs a little and to reserve for a game that awaits them in the league.
Given that Schalke can hardly grabs the city that leads to the Champions League through the championship, it is expected to pass this doubtfully. They have shown in previous matches that they care about the championship.
All interested for additional information for VIP matches effectiveness of our insiders about 80% per month !
http://betting-solution.serbianforum.info/t1-welcome-to-betting...


Get Free VIP Match Odd 1.80 - 3.60 Free As Test Match!
After successful registration please send your user-name to the Email and as a return message you receive VIP test match!
Email:
bettingsolutionforum@gmail.com
ARCHIVE -Vip Football Matches-
---
Permissions in this forum:
You
can
reply to topics in this forum