Analysis of the match Gaz Metan vs. Targu Mures [Information for the Match]
Gaz Metan Medias - Targu Mures  
Football / Romania / Kick off: 13 Mar 2017 17:00
ASA Tg Mures has serious problems with finances, the players have not been paid for several months, the future of the club is to a large question mark, and because of this they left the best players. Belu (11/0-Astra), Cordos (17/0-Maziya Sports and Recreation), Kuku (12/2-FC Botoşani) Mingote (14/0-Craiova), Dobrosavlevici (18/0-Chiajna) Vl . Morar (11/4-Viitorul), Hamed (Pandurii), G. Matei (18 / 2Gornik Leczna) Netzer, Borza, Iacobovici, Al. Ioniţă I Viciu, Feketics, Zicu, F. Andre, Oct. Ursu, R. Surdu (contract finished).
Of course, because of all that they had to bring a few new players would not otherwise have skim to play. Toys that have led to the following: Nicoliţă (CS Făurei) BOLBOASA (Petrolul), Ed. Pap (Luceafărul Oradea), Dulap (Soimii Pâncota) Velayos (Racing de Ferrol) Rougalas (OH Leuven) Balgie (CS Afumaţi), Sin (Unirea Tărlungeni) BATFOI (CS Baloteşti), Medina (FC Sioni Bolnisi) podar-Petho, S. Tamaş, Petriş, Schieb (liberi de contract) to all players level 2 or 3 in relation to the players who left the club. In addition, they changed coaches Dan Alexa left the club, and in his place came Ilie Stan.
Aftre the match against Cluj was a comical situation, where he first announced that the coach was fired, but when they realized it would be difficult to bring a new coach due to financial problems, it was announced that Ilie Stan has not been released, but that should not stop talking finansijksoj the situation at the club.
Gaz Metan this summer lost his best striker Lullaku and second shooter Axente but led Sikorski, who played for Bayern's second team and the greater shows good party after he scored 2 goals in three matches. At home Gaz Metan is quite strong team, the last time at home they played against the strongest team Steaua and finally the match ended 1: 1, but the Gaz Metan controlled the match and took the win.
The fact is that Gaz Metan mortar not sure when it comes to survival and will play this match without any pressure.
Now, it is logical that in this match played home win, but it's awfully small quota and pays only 1.40 after us is not worth playing in this form. Now some of our thinking for this game is the following.
Gaz Metan is sure not ispatsi from the league, there is no dilemma. They sold the two best attackers, and they brought a replacement from another team Bayern Munich, who by now well proven. But we caught the eye dancing mutual dule, a look at you. Targu Mures is in serious financial trouble and they need money, and it seems like these two teams in the excellent relations it is possible to drop some agreement in this match.  
Current score of the two teams is absolutely the same, each have four victories and one draw. Gaz Metan and launched Targu Cup and then the odds on the visitors was 8.00.
Therefore, please note that there is any agreement between the two clubs is possible and that they should follow and live a little in order to see how things are on the ground.
10.30.16 L1 Targu Mures Gaz Metan Medias 1: 3
08/10/16 CUP Gaz Metan Medias Targu Mures 0: 2
23:07:16 L1 Gaz Metan Medias Targu Mures 2: 1
10:05:15 L1 Gaz Metan Medias Targu Mures 1: 0
7:11:14 L1 Targu Mures Gaz Metan Medias 2: 0
6:04:12 L1 Targu Mures Gaz Metan Medias 1: 0
26.09.11 L1 Gaz Metan Medias Targu Mures 2: 1
6:04:11 L1 Gaz Metan Medias Targu Mures 0: 0
12.09.10 L1 Targu Mures Gaz Metan Medias 1: 0
We will sincerely try the following games for fun in this game:
Gaz Metan Medias - Targu Mures  HT / FT 2/1 Odd 30.00 - 2/10 stake
Gaz Metan Medias - Targu Mures  2 Odd 7.50 - 1/10 stake
Gaz Metan Medias - Targu Mures  BTTS and Over2,5 Odd 3.00 - 3/10 stake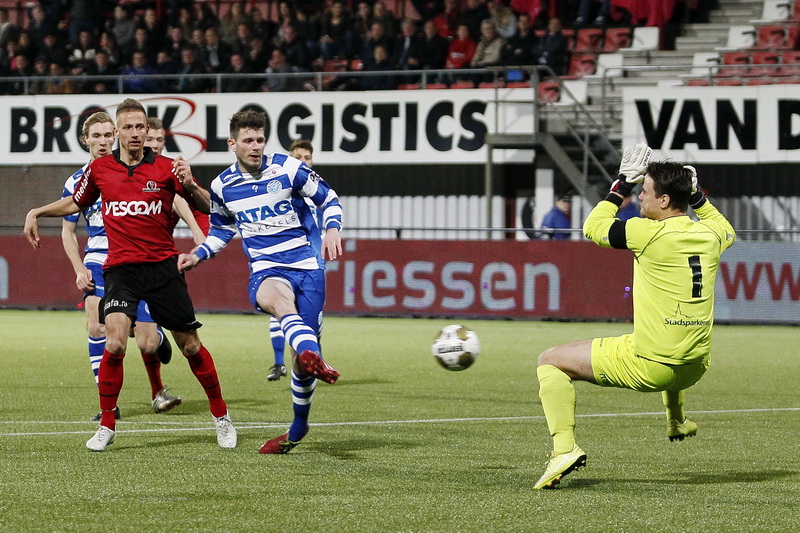 In the Dutch Eerste Divisie the teams of
Helmond and de Graafshap.
Helmond is on the 12th place and has a score of 42:52 that makes an average of 3.2 goals per game.
De Graafshap stands on the 14th place and has a goal balance of 50:51, cut by game 3.5.
4 of the 5 last 5 home games, Helmond has had an over 3.5 as the final result.
I assume that in this game more than 3.5 goals will fall.
Both teams play forward and neglect the defense.
It should be a torreiches game that both teams in the past direct comparisons have always proved that this is possible.
Pick: Over 2,5  
ODD: 1,67  
Pick: Over 2,5
ODD: 2,60
------------------------
Lazio vs. Torino
Torino travel to Rome for their Matchday 28 clash hoping to build on their 3-1 home win over Palermo and snatch points at Lazio on Monday. However, they haven't been the same side on the road throughout the season and it doesn't seem they'll have what it takes to take anything away from this fixture, as Lazio come into the match in great shape.
Biancocelesti have earned six wins and a draw in their last seven games since late January and they'll now be highly motivated to build on their top 5 spot in front of the home fans. We have indeed seen some slip-ups there this term but, with their current spell of form, we find it very difficult backing against them at Olimpico (with a home win priced at 8/15 with bet365).
Simone Inzaghi's men have secured convincing wins against Roma (2-0) and Bologna (0-2) earlier in March, led by an in-form Ciro Immobile up front. Immobile has indeed relived his days with Torino, netting 16 goals in 26 league appearances this season (8th of which came first) and he'll now be our top pick in the goalscoring market – backed at a good-looking 11/4 to score first with William Hill.
Lazio have also kept three clean sheets in a row and with Torino struggling for the right form away from home, we'll back the home side to keep another clean sheet despite the visitors scoring a lot of goals recently (12 in their last five outings). Going for the bet at 13/8 with Ladbrokes indeed looks very solid bet to get behind, as we expect a strong defensive display with Inzaghi emphasizing the importance of confirming their status as top 5 favourites.
Lazio vs. Torino Stats
Lazio have been kept to two consecutive draws by their rivals in 2016, but both of those matches (1-1 in March and 2-2 in October) were played at Stadio Grande Torino. Biancocelesti have been more convincing in front of the home fans, though, securing the points with a 3-0 win in their last head-to-head encounter there, back in October 2015.
ITALY: Serie A
20:45 Lazio - Torino
Pick: 1
ODD: 1,80  
Pick: Both Tim to score Yes    
ODD: 1,67  
Pick: Over 2,5
ODD: 1,63
-----------------------------------------


Get Free VIP Match Odd 1.80 - 3.60 Free As Test Match!
After successful registration please send your user-name to the Email and as a return message you receive VIP test match!
Email:
bettingsolutionforum@gmail.com
ARCHIVE -Vip Football Matches-
FACEBOOK PAGE
https://www.facebook.com/bettingsolutionforum/
---
Permissions in this forum:
You
can
reply to topics in this forum