Yesterday we again were phenomenal with Vip matches and possible surprises where hit 6 of 7 matches and all with good odds, these articles can be found here:
- Vip matches
http://betting-solution.serbianforum.info/t737-vip-matches-21-09-2016#932
- Possible surprises
http://betting-solution.serbianforum.info/t736-possible-surprise-for-today-21-09-2016
Be sure to check out what we have for you a lot of useful information that can help a great deal when choosing what to bet today.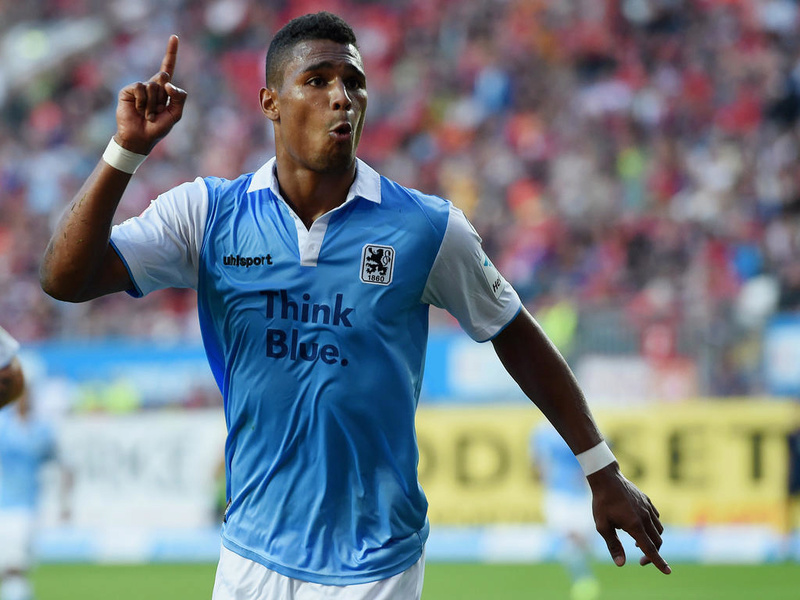 20:15 St. Pauli - Munich 1860
2 Bundesliga, Germany
Very difficult game to forecast, but today we have bass "truncated" with surprises. Maybe this could enter the shortlist for a surprise. The current status of the table is such that Munich 1860 team a little better, a mutual Surete they are in favor lately.
4/29/16 2BUN St. Pauli 1860 Munich 0: 2
Munich 1860 21:11:15 2BUN St. Pauli 2: 0
21/02/15 2BUN Munich 1860 St. Pauli 2: 1
14:09:14 2BUN St. Pauli 1860 Munich 1: 2
CF 22.01.14 St. Pauli 1860 Munich 2: 2
Munich 1860 16:12:13 2BUN St. Pauli 0: 2
So we will try here to chase a surprise, the odds on the visitors was 3.60, but certainly should be covered with DrawNoBet2 or X2
This is no surprise in that we liked games.
19:00 Hammarby - Hacken
Allsvenskan, Sweden
Here are some interesting facts for this match.
Hammarby have kept 5 out of 7 matches (Allsvenskan).
Hammarby has not been defeated in their last 7 matches (Allsvenskan).
Hammarby had quite a tough schedule in the last 5 matches, now has an excellent opportunity to continue unbeaten and in front of their fans. Their mutual duels are quite colorful, but it seems that today will not be wasted and that they are a lot closer to the victory of the guests.
Probably many of you will disagree with us for this match but we smell like another surprise.
22:00 Valencia - Alaves
SPAIN: LaLiga
Valencia huge favorite in betting today and will probably be PublicBet, especially as the game at 22: 00h when your choice is very narrow. Usually these games end up unexpected results.
Alaves is for us one of the most pleasant surprises of priority, Atletico Madrid failed to win them as a host, and Barcelona suffered defeat, also as the host.
Alaves also still unbeaten in the league and really had two very difficult away games.
Valencia is in the mutual duels were more than excellent against today's guest, but we think that it was some other Valencia.
30.04.06 LL Valencia Alaves 3: 0
18:12:05 LL Alaves Valencia 0: 1
27.04.03 LL Valencia Alaves 3: 0
01:12:02 LL Alaves Valencia 0: 0
06:02:02 LL Alaves Valencia 1: 2
30.09.01 LL Valencia Alaves 0: 0
14:04:01 LL Valencia Alaves 1: 2
H2H Despite this, we believe that Alaves will not lose this match. Valencia is in serious trouble, and of 4 games played with 4 defeats, natural order is that sometimes tripping but we somehow tend to Alaves. Odds on guests is insane, even 6.00, which is definitely not real. So it's on us DrawNoBet2 or X2 here quite a good option.
All interested for additional information for VIP matches effectiveness of our insiders about 80% per month !
http://betting-solution.serbianforum.info/t1-welcome-to-betting...
CONTACT via private messages
bettingsolutionforum@gmail.com
OR FACEBOOK PAGE
https://www.facebook.com/bettingsolutionforum/
►►MORE BETS ON THIS LINK: ONLY THE REGISTER -
http://betting-solution.serbianforum.info/register
-
---
Permissions in this forum:
You
cannot
reply to topics in this forum