11 November and 15 November in the program are the two games play-offs Euro U21, Serbia's wish came out as opponents lightest and whom I wanted selector ..
Serbia has a lot of high-quality young team, they had a big success with the younger categories in the recent past, they won the Euro while the World titilulu to New Zealand, now here's U21 reprezentacia, quality undoubtedly possess, playing together is also their advantage, watch list U21 Serbia leads to the conclusion that they are far better than the Norwegians, especially in midfield where Zivkovic, Grujic, Maksimovic, Milinkovic-savic, Plavsic plus returnee to a young team Ninkovic, player genoa, passionate midfield ..
Norway opponent custom Serbia, the biggest star certainly is Edegard, the guy who was 14 years applies to the unbelievable talent, napumpavano his name mediski, however, of the players question is whether the average player for Example become, ub team Real Madrid is not going so fast his progress as expected, another important player is Selmea from St.Etiena, it should be good to watch, a quality player, and another Elyounousi the player to mention, plays for Swiss Basel, gets sometimes 15-20min in Basel, quality owns other players of Norway at the level of the Serbian Super League, are not worthy of advertisements ..
So Serbia favorite, BetVictor and William Hill now first published coeffi- cients for this match, the quota of 1.90 is acceptable, it will fall on some real 1.50, if Serbia wants to Euro must in this first game to solve all, seek percent chance in cold Norway in November where field with artificial grass is crazy having access to Serbian players are not accustomed to such conditions games ..
EUROPE: Euro U21 - Qualification -
18:00 Serbia U21 - Norway U21
PICK: 1
STAKE: VIP SINGLE 10/10
ODD: 1,95  BetVictor
RESULT: 2 - 0 WIN
----------------------
Armenia v Montenegro
Montenegro is becoming a big surprise victory in the last round against Danskeu guests. So deservedly takes first place in the standings with only one received a bare, with goal difference 7: 1st
On the other hand Armenia iga very bad and it has not been able to provide decent resistance to any team. Of course, with such a game deservedly in last place, without a single winning points with a goal difference of 1: 8.
Injuries and suspensions for this match:
Armenia: Petros Avetisyan (m 0/0), Gaël Andonian (13/0 d, suspended), Vahagn Minasyan (13/1 d), David Manoyan (24/0 m), Aras Özbiliz (28/4 m), Edgar Manucharyan (50/9 f), Hovhannes Hambardzumyan (15/1 d), Karlen Mkrtchyan (46/2 m)
Montenegro: Mirko Vucinic (f 44/17, 2nd top scorer), Zarko Tomasevic (21/3 d), Dejan Damjanovic (30/8 f), Marko Simic (21/0 d), Nemanja Nikolic (13/0 m) Vukasin Poleksić (38/0 g), Vladimir Volkov (17/0 d), Mladen Kašćelan (25/0 m), Vladimir Vujovic (7/0 d), Petar Grbic (7/0 m)
So it is upon us here favorit Montenegro, and the odds on them is high and unrealistic wage 2:20
EUROPE: World Cup - Qualification
18:00 Armenia - Montenegro
PICK: 2  or  DrawNoBet2
STAKE: VIP SINGLE 8/10
ODD: 2,20
RESULT: 3 - 2 Lost
----------------------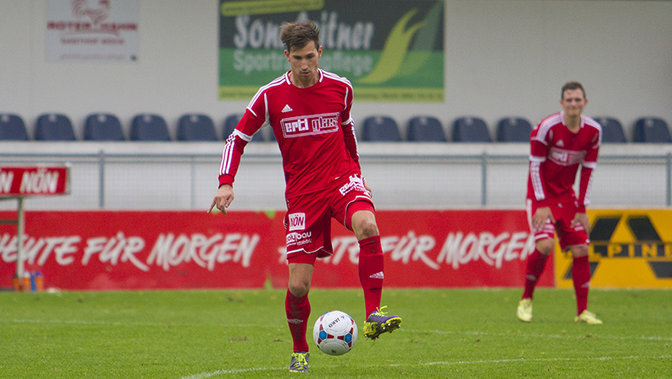 Austria: Regionalliga East - 11/11/2016 - 19:30
Schwechat - Amstetten - [1: 2.50] - [X: 3.60] - [2: 2.30]
Schwechat away disastrous plays, but also has a record of 0-1-6 with goal difference 6:24, which means that after the match received at least 3 goals on average, while at home are not so bad. On the other hand Amstetten plays a lot better than my opponents today, but we expect the quota to the guests begin to decline until the start of the match. Amstetten also at home have not yet won, and has 0-4-2 record, which tells us quite difficult to lose the match.
Besides, Amstetten has a much better record in the mutual duels:
13/05/2016 - Schwechat: Amstetten - (0: 4)
10/16/2015 - Amstetten: Schwechat - (3: 2)
17.04.2015 - Schwechat: Amstetten - (0: 3)
19.09.2014 - Amstetten: Schwechat - (2: 2)
02.05.2014 - Amstetten: Schwechat - (1: 2)
Pre only 6 months without any difficulty win today's opponent with big 0: 4, now meet in the same roles, and we believe Amstetten will not lose this match and that is a lot closer to victory, but a quota of 2.30 is certainly worth the risk, for aone who have less to risk a good game here is Viner2 or DrawNoBet2
AUSTRIA: Regionalliga East
19:30 Schwechat - Amstetten
PICK: 2  or  DrawNoBet2
STAKE: VIP SINGLE 8/10
ODD: 2,30
RESULT: 1 - 1 Lost or Void
--------------------------------
All interested for additional information for VIP matches effectiveness of our insiders about 80% per month !
http://betting-solution.serbianforum.info/t1-welcome-to-betting...
CONTACT via private messages
bettingsolutionforum@gmail.com
OR FACEBOOK PAGE
https://www.facebook.com/bettingsolutionforum/
►►MORE BETS ON THIS LINK: ONLY THE REGISTER -
http://betting-solution.serbianforum.info/register
-
---
Permissions in this forum:
You
can
reply to topics in this forum