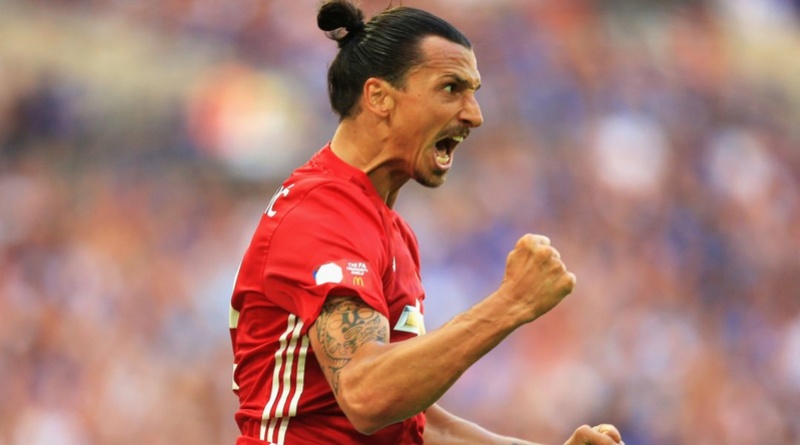 Christmas in England that you will now see a miracle? Taking into account a handful of suspension among the big names, we can certainly expect some.
Manchester United this season, failed so many times, but it seems that slowly fall into a rhythm. Mourinho is understood that Fellaini simply should not play league matches because first of all there is neither knowledge nor the discipline to play a defensive midfielder. In the attack, that picks that constantly attack goal, perhaps it would be useful, as in Everton, or in defense of a man is as useful as an umbrella in the desert.
However, the safest type today is Ibrahimovic to score. 99% I'm sure that will happen, Sunderland crushed injuries, even 9 players is out, but I believe that the Devils throw right party at Old Trafford, they need ... and them and fans. 1 & over 2.5.
Missing Players Sunderland:
Cattermole L.(Injury)
Shaw L.(Foot Injury) Gooch L.(Ankle Injury)
Jones B.(Muscle Injury)
Kirchhoff J.(Knee Injury)
Manquillo J.(Injury)
McNair P.(Knee Injury)
Pienaar S.(Calf Injury)
Rodwell J.(Muscle Injury)
Watmore D.(Knee Injury)
ENGLAND: Premier League
16:00 Manchester United - Sunderland
PICK: Ibrahimovic Goal scorer
ODD: 1,60
------------
Christmas in England that you will now see a miracle? Taking into account a handful of suspension among the big names, we can certainly expect some.
First of all, Chelsea. Boneless and kantele, will be slightly weaker in the middle (though there is Vilian) but most in the attack because the bones can not be replaced. I expect a victory of Blue from London, but not by a large margin, and this game is one of those more critical when the "big" comes.
Arsenal, for their "good" old ways, always the same. The first part of the season fantastic and then sometime in December rounds from bad to worse. Regular bright individuals, Ozil and Sanchez wonders right on the ground, with great help from Walcott and Bellerin, or short bench always comes head Arsenal. No changes, not quality. Some Okselejdi Chamberlain, a Ivobiji, Elneniji, Monreal ... is not this team to the title. Mali Perez played a great couple of games, I hope you will finally get a chance in the field, when can Xhaka, can he. Of all the teams in the Premiership, Arsenal play good, fluent game, but I am sorry that they simply miss another 2-3 quality players but to be the right team, who will not be afraid not to play the Champions League. Thus, today, is likely to win, a lot better than the opponent, although the VBA rather "štekarski" team. Good defend themselves, generally, a game they were pretty hard. Of course, the safest play (and with a little more odd) my Arsenal to score in both halves or Arsenal 2+ second half as the Gunners far better to play the second part of the match.
Aguero is still suspended for City, though everyone else (I Gundogan) here. I believe that Bruyne, Nolito, Silva and others break Hala defense and it at least twice.
All interested for additional information for VIP matches effectiveness of our insiders about 80% per month !
http://betting-solution.serbianforum.info/t1-welcome-to-betting...


Get free VIP matches for 7 days.
ARCHIVE -Vip Football Matches-
CONTACT via private messages
bettingsolutionforum@gmail.com
OR FACEBOOK PAGE
https://www.facebook.com/bettingsolutionforum/
---
Permissions in this forum:
You
can
reply to topics in this forum