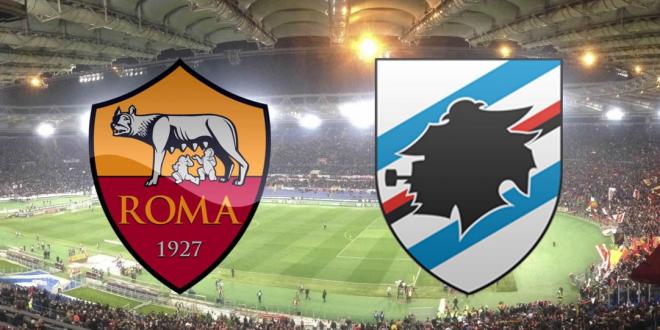 AS Roma - Sampdoria 1 @ 1,45, HT/FT 1/1 @ 2.00
football /
Ita. Coppa Italia /
Kick off:
19 Jan 2017, 21:00
Spalletti's press conference said there was no intention to experiment in this game, since it comes one game, and certainly wants to go all the way in this competition.
The full statement can be found HERE
http://www.asroma.com/en/news/2017/1/luciano-spalletti-s-pre-coppa-italia-press-conference-in-full
Only whom Spalletti will not be able to count the players who have their national team, but they did not play the last match, which are: Mohamed Salah (M 16/

, A. Florenzi (M 9/0)
On the other hand Sampdoria has a much larger problem, namely F. Quagliarella (A 20/4) recovering for the upcoming match against Atalanta better. In addition to the aforementioned Quagliarella Sampdoria will be without the following players:
É. Barreto (M 18/2), J. Sala (D 13/0), R. Álvarez (M 14/0), E. Viviano (G 8/0), A. Palombo (M 3/0)
Apparently Roma will calculate this match! The only obstacle may be that it is very safe to Sampdoria in the standings and can commit to this match, but we are brave Spallettia strong statement that says that if you do not think you win then you are mediocre, and if suosrednja team then you do not belong to the Roma.
According to us, the AS Roma this match is very certain, and who wants to can experiment with HT / FT 1/1 that pays 2.00.
1 EUR PER DAY!! ✪ VIP BET service subscription (4 games per day) on a period of 30 days, cost JUST 30 euros! (contact us here: fb inbox or
bettingsolutionforum@gmail.com
) Payment options: SKRILL, NETTELER, WESTERN UNION!
---
Permissions in this forum:
You
can
reply to topics in this forum