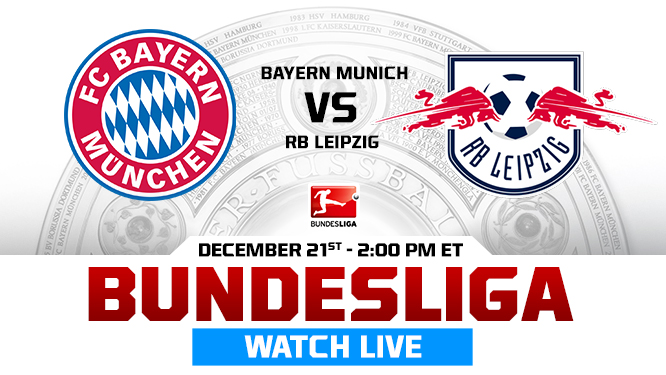 Bayern Munich - RB Leipzig - It turns out that both the calendar year and the first part of the season in the Bundesliga, ending skirmish teams that are on the first two positions and with the same number of points. Better goal difference with Bayern and therefore they are the first, but the Bavarians had all expected in that position, while the Leipzig a hit on one of the now everybody's talking. They lost but that one match and at Ingolstadt, which was not expected, but in the last round in another derby beat Hertha. Bayern is in a beautiful series of five victories, although in the last round badly tortured away at Darmstadt. This will be their first mutual clash. Start: 12.21.2016. - 20:00 CET
Bayern Munich
Bayern wins again all of them and have now a series of related šet triumph, however, do not play all the matches as well, and some are struggling, and some just run over opponents. What we have managed to stabilize in recent years the defense. They had a longer period when the all matches of receiving at least one goal, but in the previous three did not capitulate. Atletico won the Champions League with a 1: 0, after that thrashing of Wolfsburg with 5: 0 at home. After this match is expected that no major problems skip and hosting at posljednjeplasiranog Darmstadt, but it was not easy and the victory brought Douglas Costa beautiful naked just 20 minutes before the end.
Not even Bayern was not something a lot better on the field and it seems as though they underestimated rivals. I coach Ancelotti is little combined with the band in which it was Lahm and he remained on the bench, where he was and Ribery, while Boateng and Robben absent due to injury. Now again we expect changes and stronger lineup on the field in which they will be Lahm, Ribery and even Robben who has recovered from injury and on the list remain only Boateng and Coman.
Probable lineups Bayern: Neuer - Lahm, Hummels, J.Martinez, Alaba - Vidal, Alcantara - Robben T.MULLER, Ribery - Lewandowski
RB Leipzig
Saturday's match against Hertha showed that the defeat in Ingolstadt two rounds was just a tangle of unfortunate circumstances. He was their first defeat of the season, but also in that game, played well and created opportunities that were not used and it can be said that they were on his luck. We can only regret for this game, because the rival one of the weakest teams in the league, and there was also regret because they lost first loss of those points. Therefore, on Saturday again demonstrated their strength this season is very good Hertha have mastered with 2: 0, with the result does not really show what kind of domination were the guests from Berlin failed to create any opportunity to score, nor are kicked in the frame of the goal.
He returned to the composition of the right side of Bernardo and it is only briefly welcomed coach Hasenhuttla, which was struck by two new problems. Because of the injuries are from earlier games came out the left side Halstenberg and worse midfielder Keita, who is the driving force of this team. Replacing him in midfield could be D.Kaiser, while Bernardo on the left flank and in its place will again Schmitz. In the offensive part of the team, nothing will change.
Probable lineups Leipzig: Gulacsi - Schmitz, Ilsanker, Orban, Bernardo - D.Kaiser, Demme - Sabitzer, Forsberg Ti.Werner - Y.Poulsen
Bayern is the favorite course and in this view, but we have already learned to Leipzig should not be underestimated and we believe that they and Munich can give a goal, but when you have an average of over two goals away from home. Bavarians at home of course no problem giving goals.
GERMANY: Bundesliga
20:00 Bayern Munich - RB Leipzig
PICK: Bayern Munic Asian Hadnicap -1,5 goal
STAKE: VIP SINGLE 8/10
ODD: 2,00
RESULT: 3 - 0 WIN
----------------------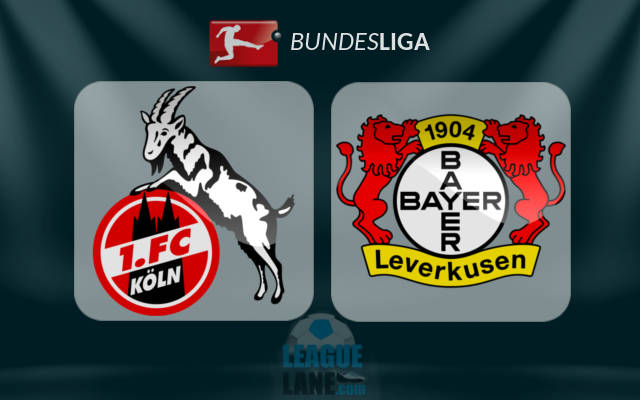 1.FC Koln - Bayer Leverkusen - Komšijski derby Cologne welcomes with four points more on the account of Bayer and is in itself a surprise. Much more was expected of the team from Leverkusen, which is true in the Champions League played very well, but the championship is modest enough only for a place in the middle of the table. Cologne showed up, though, and this team lately game less, so that the established links four matches without a win, while Bayer after two victories, unexpectedly lost to Ingolstadt. Last season Bayer on the hosting won 2: 0, but it also beat Cologne in Leverkusen with 2: 1. Start: 12.21.2016. - 20:00 CET
1.FC Cologne
Cologne can still be satisfied with this season, although they have recently evident on and triumph that have made the M'gladbach mid-November they were the last. In the next four matches are typed three draws, with a heavy defeat away to Hoffenheim. It was their party and by far the worst season you are quickly forgotten and already in the match against Borussia Dortmund were good and only a few minutes separated from victory. In the last round hosted at Werder Bremen and also took, and it is interesting that the shooter in both duels was Rudnevs, who has so far taken on the role of the goaltender Modestea.
What is particularly worth emphasizing the game Cologne's what this team shows at home. I still have not lost the match and received only three goals in seven matches. For some time they were deprived of services first goalkeeper Horn and stopper Maroh. The others in the meantime, and without important midfielder M.LEHMANN and Rissea and it may also be the reason for the weaker games and results. There are also problems with the records for which has not played Ozcan in Bremen, and there is Hoger got the fifth yellow card but now even he can not play and is likely to replace him just Ozcan.
Probable lineups Cologne: Kessler - Sorensen, Mavraj, Heintz - Olkowski, Rausch - Ozcan, J.Hector - Osaka - Rudnevs, Modeste
Bayer Leverkusen
Placement in the middle of the table reveals what the season has a team of Bayer, but more can be added and are totally unpredictable and it almost does not matter whether you play at home or away, how powerful the opponent on the other side. They were able to say Bayern Munich rival, although defeated with 2: 1. After that they took Freibutg point Leverkusen. This was followed by two wins over Monaco in the Champions League and Schalke in the championship and it away and then a new shock and domestic defeat of Ingolstadt on Sunday. Already three times this season, losing games at home, but the last win is really shocking because the Ingolstadt team out of the relegation zone.
To make matters worse, they are completely and outplayed in that view, although it must be said that at the beginning of the second half off midfielder Aranguiz. Before that, they received the first goal and then tied it with one less player on the field, however, did not endure and received the second goal, while a flood of real saved goalkeeper Leno. Of the four standard from the last line of the game is just stopper Tah, until it was Henrichs, Toprak and Wendell. Coach Schmidt is no longer a gamble and now all of the above return, and Brandt in the midfield, where already has suspended Aranguiz.
Probable lineups Bayer Leverkusen: Leno - Henrichs, Tah, Toprak, Wendell - Baumgartlinger, Kampl - Brandt Calhanoglu, Mehmedi - Chicharito
Cologne is quite solid this season and at home are still unbeaten and no one here is not difficult time but will be difficult and inconclusive Bayer, who only occasionally flashes. In Cologne, it could be a tough match and draw the kind of seems like a very certain, certainly with some goals.
GERMANY: Bundesliga
20:00 1. FC Koln - Bayer Leverkusen
PICK: (Under 2,5 goals)
STAKE: VIP SINGLE 8/10
ODD: 1,80
RESULT: 1 - 1 WIN
----------------------
All interested for additional information for VIP matches effectiveness of our insiders about 80% per month !
http://betting-solution.serbianforum.info/t1-welcome-to-betting...


Get free VIP matches for 7 days.
ARCHIVE -Vip Football Matches-
CONTACT via private messages
bettingsolutionforum@gmail.com
OR FACEBOOK PAGE
https://www.facebook.com/bettingsolutionforum/
---
Permissions in this forum:
You
can
reply to topics in this forum