Armenia is in a downward trend; LITHUANIA WAITING ON CHANCE OF ANOTHER PLAN
Continuing qualification for the World Cup but we will continue with our daily setting types and for today the start of a new week, we have prepared one doubles for doubling.
TICKET:
POLAND - ARMENIA 1 (@ 1:33)
LITHUANIA - MALTA 1 (@ 1:53)
Overall odds: @ 2.05 (bwin)
POLAND - ARMENIA, Group 3, 3rd round
Time and place: 20: 45h, Stadion Narodowy
With Denmark Romanians and Poles are of course the biggest favorite for the passage of this group and in our opinion the most because with svojompoland quality in this group where there is no real heavyweights its quality should eventually provide the lead. Historic success at EURO ensured coach Nawałka stay and peace on the bench and he is in this qualifying remained faithful to the great majority of the set, which is led Poland to the Euro and to achieve a great result. Of the greatest threats that are still Lewandowski, Blaszczykowski, Grosicki and Piszczek who are in the prime of life and his prime while there are also some upcoming stars like Milika and Zielinski so that Poland by us for a long time did not have such a breadth and quality within a single selection . In the first three rounds have already entered one blunder and to draw with Kazakhstan so you at home can no longer afford to spill points against weaker teams in the group, such as Armenia, for which we are analyzing the match with Romania already stressed how weakened by the absence of a few a lot of important players. No im three standard midfielders led by the best player Mkhitaryan and attack them quite numb competing Sarkisova, Manucharyan and Movsisyan who have extensive European experience and would certainly help a lot of its kind. Poland with them and has a very good tradition and Armenians never in its history did not take a point when he played in Poland and we believe it will remain so after tonight.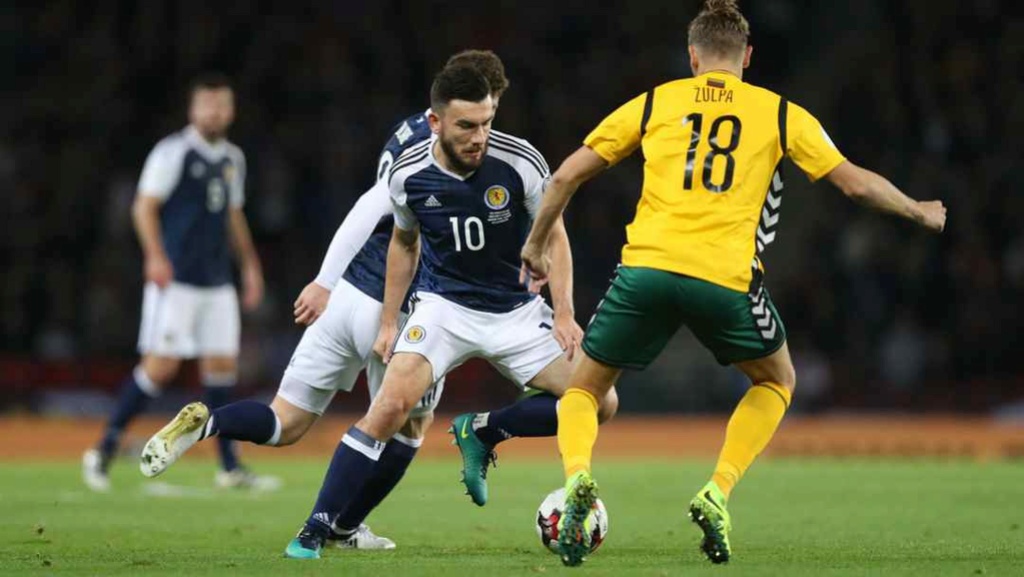 LITHUANIA - MALTA, Group F, Round 3
Time and place: 20: 45h, LFF stadionas
We must admit that we remain genuinely surprised by this kind of odd to Litavce whose victory would have given more than 1.30. The Maltese have only one real threat to the rival defense and that is of course experienced Mifsud who was the captain but besides him there is no player with some major European experience and overall, the roster has only two players who play outside and it Schembri in Portugal and Boavista young Muscat which only began to develop in the Italian Arezzo. Overall quality are raised in the last few years but still not enough to be moving away from the European bottom while Lithuania on the other hand this does not belong to the bottom for a long time because it is a serious team that at home these meetings gets a bit annoying sometimes and surprise some of notables. Malta is already in the first round went through a painful disillusionment heavy domestic defeat of Scotland that they scored five pieces and will be difficult after a defeat at England's something to do in Vilnius, where at the beginning of these qualifications Slovenia failed to reach the points and even Lithuania can be far more complain for the three points as they led 2: 0 to align the Slovenes in the last minute of injury time. This resistance Slovenes says a lot about the strength of the Lithuanian team, which in our opinion has never been so good and the bar is the fact that Lithuania has never had so many good players who play abroad. This year's coaching position with them took promising Jankauskas who was assistant to the Russian locomotives and the Scottish Hearts and immediately did well and together well, things in which most depends on the attacker Polish Jagiellonia CERNYCH, midfielders Slivki, NOVIKOVAS and Kuklys and experienced hitchhiker CESNAUSKIS. We believe that if you will ever come a time that Lithuania enter into a serious fight for the qualification that it is precisely this cycle and we firmly believe in their victory tonight that could get much easier than this, this ridiculous high quota suggests.
GOOD LUCK!
All interested for additional information for VIP matches effectiveness of our insiders about 80% per month !
http://betting-solution.serbianforum.info/t1-welcome-to-betting...
CONTACT via private messages
bettingsolutionforum@gmail.com
OR FACEBOOK PAGE
https://www.facebook.com/bettingsolutionforum/
►►MORE BETS ON THIS LINK: ONLY THE REGISTER -
http://betting-solution.serbianforum.info/register
-
---
Permissions in this forum:
You
cannot
reply to topics in this forum